Bachelor of Science
The Department of Computer Science offers students in the College of Engineering a Bachelor of Science degree.
This program introduces students to core concepts and cutting-edge topics in computer science. The program provides students with hands-on experience and a depth of understanding of computer theory, systems, and applications that prepares them for successful careers in computer science and to participate in the next-generation of technological advances.
Requirements
Courses required for the major MUST be taken for letter grades. Pre-requisites are strictly enforced for all CS courses.
General Education
You can obtain a detailed list of GEs from the College of Engineering Undergraduate Office via email at coe-info@engineering.ucsb.edu. Please refer all GE-related questions to the College advisors.
For information about requirements for College of Engineering majors, including Computer Science, and other program information, see the GEAR (General Engineering Academic Requirements) catalog associated with a student's year of entrance to UCSB.
Academic Support
Undergraduate Learning Assistant Program
About the CS ULA Program
The Computer Science Undergraduate Learning Assistant Program (ULA) was launched in Fall 2017 with the following goals in mind:
enhance the learning experience of students
meet the challenges of increased enrollments
build a sense of community among our undergraduate students
create a more supportive learning environment for those from underrepresented groups.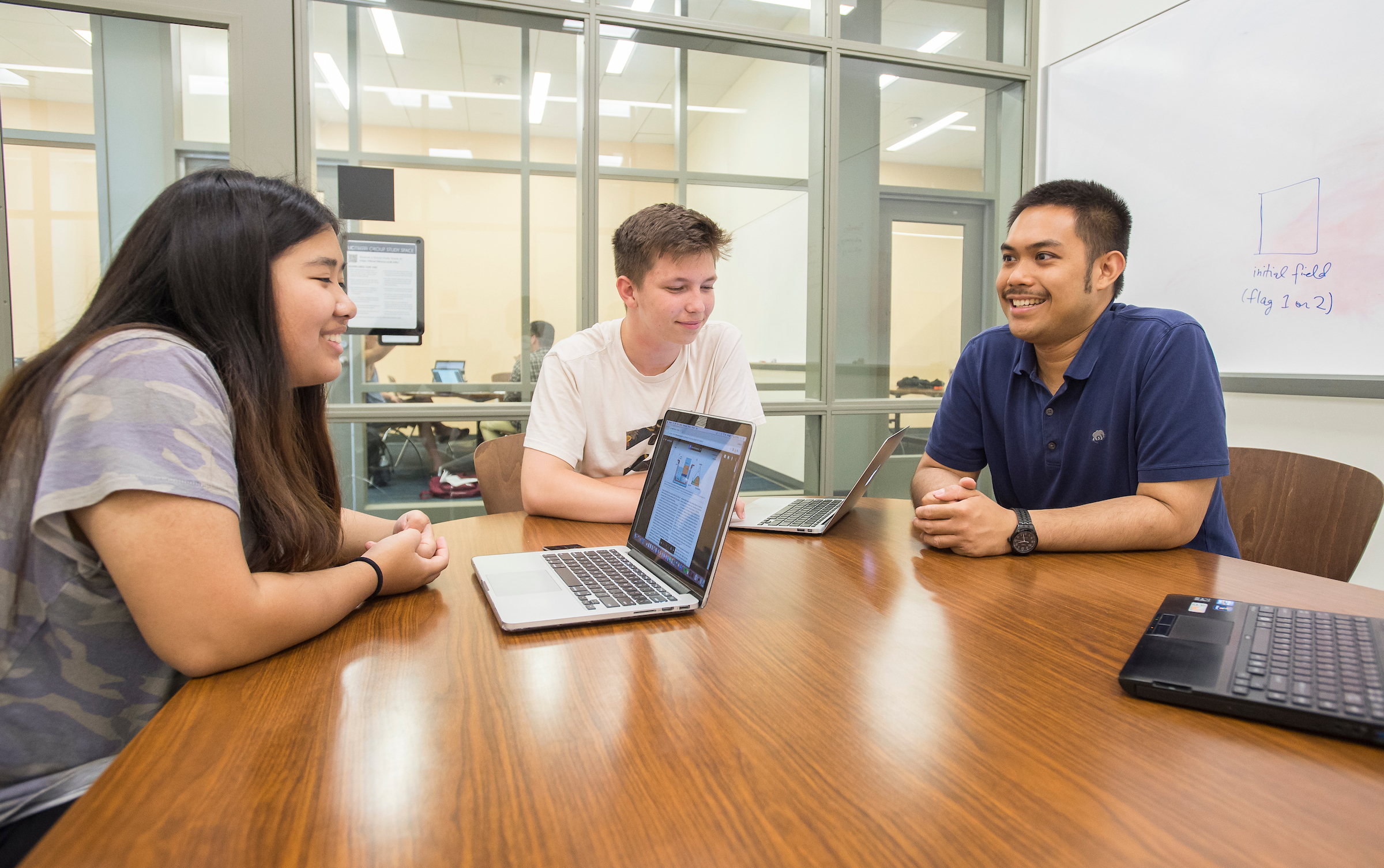 Faculty Co-ordinators
Dr. Mirza and Dr. Conrad are faculty co-coordinators for the tutor program. They serve as a point of contact for students interested in being tutors and faculty who would like to offer tutors in their courses, and organize the tutoring training. Dr. Richert Wang and Dr. Kate Kharitonova have also been involved with the implementation of the program and have been among the early adopters of the program, and have assisted in developing and delivering the training program.
Applying to be a ULA:
For first time applicants, we ask that you prepare a short video with a demonstration lesson. Instructions for preparing that video appear here: https://bit.ly/ucsb-cs-la-program-application. To complete this application you should have the link to your uploaded teaching video.
ULAs who are interested in leadership positions within the ULA program may apply to be program-leads or course-leads. In general students should have been in the role of course-lead for at least one quarter to be considered for the role of program-lead. Students in these positions will act as points of contact for students and instructors, assist with specific organizational tasks and training activities related to the ULA program. They will also be stakeholders in shaping the future of the program.
Description of program-lead position
Program-lead is a position for students who want to collaborate with faculty on high-level organization of the ULA program. Program-leads will coordinate closely with the director of the program and assist with the training of new ULAs. Each quarter two students will be selected into these roles among current and past course-leads.
Description of course-lead position
Course-lead is a position for ULAs who want to try a more administrative role inside the ULA program. Every course that involves ULAs will have one course-lead selected among the paid ULAs. The lead ULA for each course will be the instructor's main point of contact, and a general lead for your team of ULAs. Duties of students selected into this role include:
(1) meeting with the instructor and establishing how all the ULAs will coordinate from week to week. Your instructor may want weekly meetings with the entire staff, or may want you to be in charge of meeting the ULAs weekly and then relaying any pertinent information back to the instructor, or may come up with another solution.
(2) being the main point of contact for ULAs within a course. If ULAs have questions about how to approach a particular student or problem, they will approach the course lead.The course-lead can always contact their instructor or program-leads for assistance.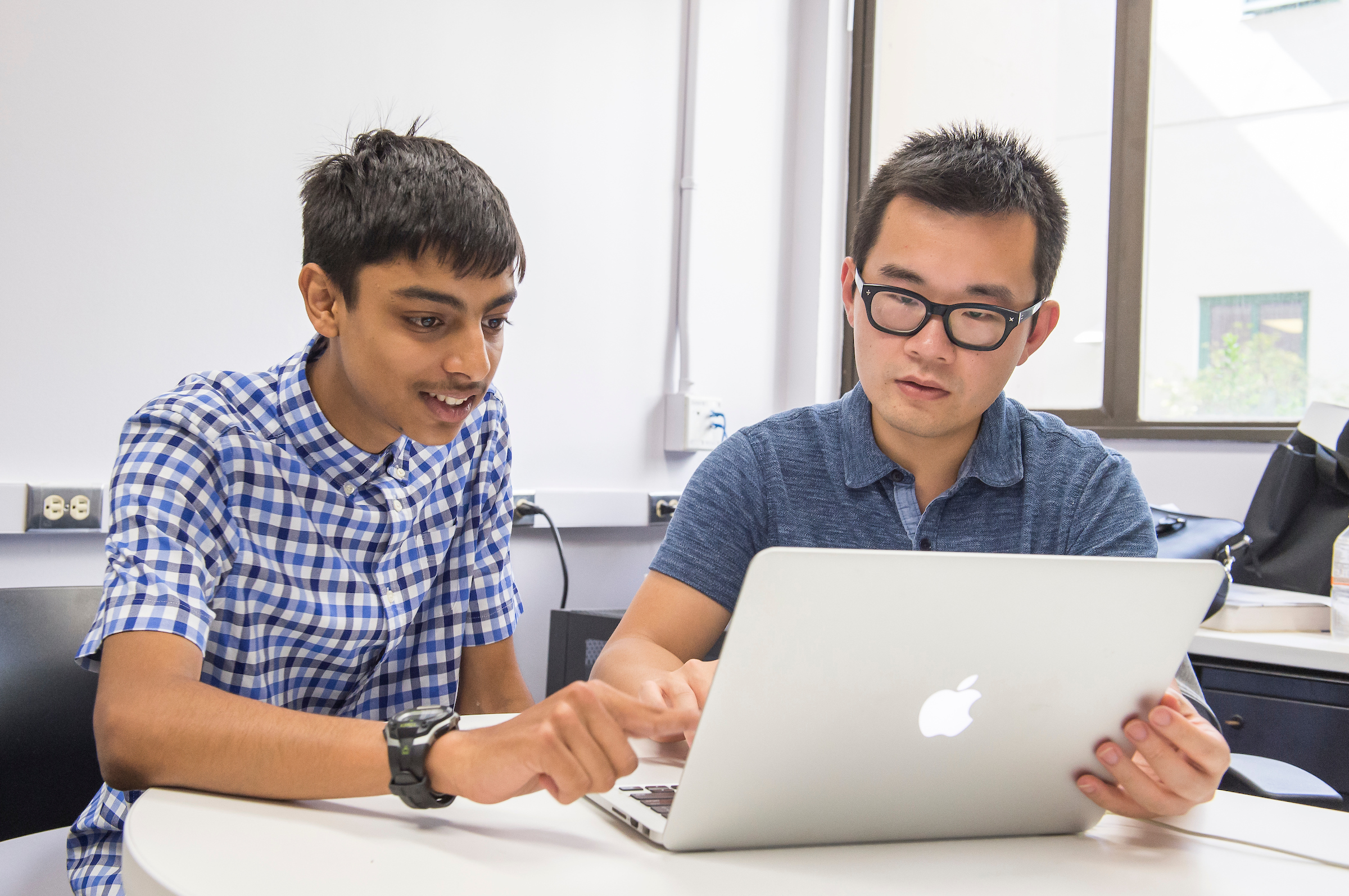 Academic Advising
Undergraduate Advising
The staff advisors are here to help and support our CS majors through their studies and answer questions related to the CS major. We are available for appointments in-person, and encourage our students to book an appointment to guarantee that we are available and prepared to answer your questions related to your degree progress and requirements.
Staff hours are Monday through Friday 9am-12pm and 1-4pm and we are available by email at cs-undergrad@ucsb.edu, or by appointment at https://calendly.com/ucsb-cs-dept/ or clicking the button below:
Faculty Undergraduate Advisors
CS majors may contact their faculty class advisor for questions regarding their own faculty experiences, undergraduate research, graduate school, jobs in industry. Faculty members are not expected to answer questions about department petitions or degree requirements. Please see below for the contact links of the current faculty class advisors:
Ziad Matni Faculty contact for class of 2026
Subhash Suri Faculty contact for class of 2025
Jianwen Su Faculty contact for class of 2024
Kate Kharitonova Faculty contact for class of 2023
Phillip Conrad Faculty contact for Transfer Students