Congratulations to our 2023 summit.cs Winners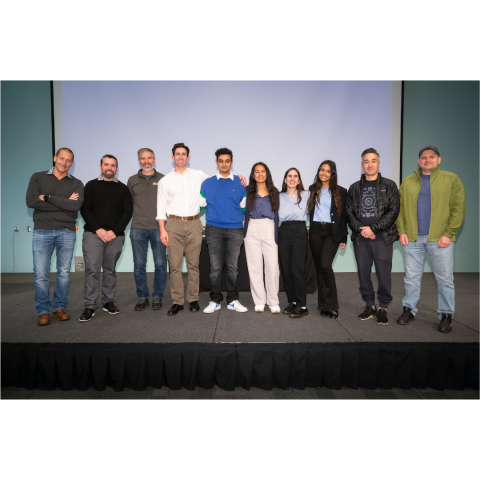 The UC Santa Barbara Computer Science Department hosted its annual summit.cs event, uniting undergraduate and graduate students, faculty, alumni, and industry partners in a program of sharing ideas and making connections. The event included Capstone presentations and awards, as well as a distinguished lecture by David Fenke – an American entrepreneur, businessman, and technical advisor. Fenke currently serves on the UCSB College of Engineering Dean's Cabinet and has been a trustee of the UC Santa Barbara Foundation since 2017.
TRANQUILITEA (partner: WellHealth) placed first, while FAT STACKS (partner: Allthenticate) placed second. Finally, OVERSEA (partner: NavSea landed third place. Congratulations!
Watch summit.cs 2023 here.