Paper by Scott Chow, Tanay Komarlu and Phillip Conrad Awarded Honorable Mention for Best Paper at ITiCSE'21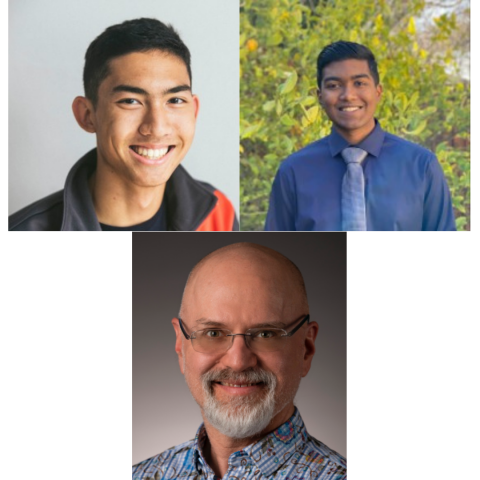 By Caroline Mecartea, Communications & Special Events
A paper titled "Teaching testing with modern technology stacks in undergraduate software engineering courses" by Scott Chow, Tanay Komarlu and Prof. Phillip Conrad was awarded Honorable Mention for Best Paper at ITiCSE'21, the 26th Annual Conference on Innovation and Technology in Computer Science Education. There were 84 accepted full papers, and 275 submitted papers.
Scott Chow graduated from UCSB in December 2020 with an MS in CS and Tanay Komarlu graduated with a BS in CS in June 2021. Phillip Conrad is a teaching professor in the Computer Science Department at UCSB.
Congratulations to Scott, Tanay, and Phillip on this award!